Digital Marketing
At Gravitate Agency, we always tell you exactly what it's going to take to get you where you want to go and we have all the skills in-house to get you there. We call our practice "white hat SEO" because we implement the cleanest, most effective good guy web tactics on the market.
Gravitate Agency combines detailed knowledge of your customers with a deep understanding of the signals that Google and other search engines use to measure the engagement, relevance and performance of your website. This allows us to develop strategies that not only increase your search visibility, but also help your website to engage and convert.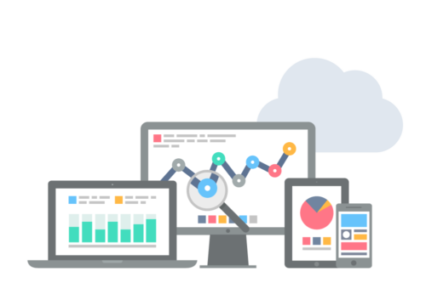 Search Engine Optimisation.
Put simply, SEO is the process carried out in an attempt to get a specific website to the top of Google and other major search engines when particular keywords are searched.
We research the online landscape for your particular industry to find the proper keywords for your SEO efforts, then create keyword-rich landing pages to increase search potential. We also have a brilliant web development team who can design, build, and update your website to maximise search engine optimisation and create visual appeal.
My budget is very small, is it even worth it?
Gravitate Agency
2018-06-14T21:23:50+01:00
Yes! We proudly work with budgets of all sizes and get results with them all. Of course, a higher budget will mean you can reach a larger population with more keywords, but that's not to say we can't still reach potential customers.
Even dedicating the cost of a cup of coffee to your businesses SEO budget each day will have a positive impact on your search rankings.
Pay-Per-Click Marketing.
Pay-per-click, also known as PPC, is a method of marketing using services like Google AdWords, Facebook Ads, LinkedIn Ads, and sponsored search results on Bing and Yahoo search engines.
The beauty of PPC is that you only pay when people actually click on your ad, so this is a very targeted way of advertising that helps you reach the people that matter. Speed is another great reason to utilise PPC – if we were to setup a campaign at 9 in the morning, your ads will be live by lunchtime!
Can I setup a Pay-Per-Click campaign myself?
Gravitate Agency
2018-06-14T21:30:55+01:00
You can indeed, but our knowledge in the arena of paid marketing means we generate stronger results from more effective campaigns every time. We can pretty much guarantee you that our campaign will reach more potential customers for much less money, after all we do this day in, day out!
Then there's the fact that you likely have more important things to be doing for your business than trying to work out the best keywords for a PPC campaign.
We are transparent with our procedures and will always inform you of our progress.